vs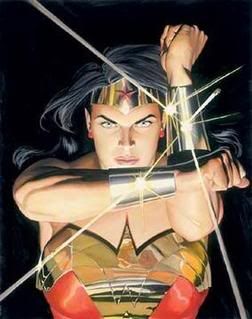 The Internet
vs
Wonder Woman
The second of the semi-final matches pits Wonder Woman against the Internet. The winner of this fight will face Patrick Stewart tomorrow in a three-day fight that will determine once and for all Who's Da Boss in 2008. So, will super-powers be enough to defeat the greatest revolution in communication since the television? VOTE NOW!
Winner:
Wonder Woman
(30 votes)
over
The Internet
(8 votes)
Someone obviously went recruiting on Wonder Woman's behalf, and while that is perfectly acceptable, it's too bad they didn't do so a little earlier in the competition (we could have had a lot more input over the last year). Regardless, considering the number of regular voters who went with the Innertubes, this would have been a closer race than I had expected, but as it stands, Wonder Woman received nine times the number of votes as her opponent. We'll see how she fairs against Patrick Stewart, and if this recruiting streak holds.
Featured commentary:
The Internet can ruin Wonder Woman's reputation (and possibly has, *couSuperDickerygh*), but it can't actually, y'know, fight. In any way. It just creates various nasty rumours and spawn flame-wars, none of which will have an appreciable effect on real life.

Meanwhile, Wonder Woman wanders from country to country (in her invisible jet) and smashes various key servers. Soon, the Internet is crawling slowly along and most if its sites are gone. And then the average person gets bored and wanders off, and maybe some of the hardcore Usenet folks are around, but not really.

Wonder Woman wins.
-
ecchs
vs
Patrick Stewart
vs
The K-T Meteor
I'm sorry to post a few hours early, but I have an appointment tomorrow morning that I can't miss, so the first of the Semi-Final matches begins now and will go on until Tuesday morning. Today's battle pits early favorite for Boss Patrick Stewart against the monolithic hunk of space rock that defeated the Lollipop Guild, one of the two Elite Four picks to make it past the bracket finalists, the K-T Meteor (better known as the meteor what killed the dinosaurs). Can the man who played Picard possibly stand up to that which defeated those terrible thunder-lizards? VOTE NOW!
Winner:
Patrick Stewart
(12 votes)
over
The K-T Meteor
(10 votes)
Despite a
very
close race, Patrick Stewart manages once again to defeat his opponent and make it on to the final match of Who's Da Boss. Has he already secured Boss status? Only time will tell.
Featured commentary:
Stewart would just glare that bastard down until it decided to go wipe out life on some other planet.
-
whatsupdog
Well, we've come down to it. Next week will be the last of the Who's Da Boss 2008 season. The first two days will be dedicated to the semi-finals:

Patrick Stewart vs The K-T Meteor

The Internet vs Wonder Woman

Then, on Wednesday, the Who's Da Boss 2008 Final Battle will be put up, and left up until Saturday morning (whenever I get up on Friday) so feel free to get out there and recruit support for whomever you would prefer to win.

That is all.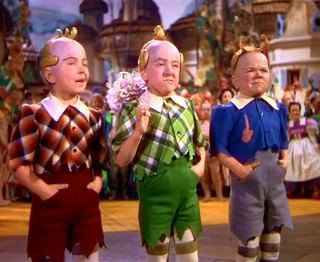 vs
The Lollipop Guild
vs
The K-T Meteor
(the meteor that killed the dinosaurs)
We have reached the end of the bracket finals, and today see the infamous and deadly Lollipop Guild pitted against a massive piece of rocky death that fell to earth about 65 million years ago and wiped out the dinosaurs (along with most of the life on Earth). Can the Lollipop Guild survive and triumph over adversary, or is the Meteor joining the Internet in the Who's Da Boss semi-finals? VOTE NOW!
Winner:
The K-T Meteor
(10 votes)
over
The Lollipop Guild
(6 votes)
It wasn't that close a race, but at least the Lollipop Guild stood a chance. Regardless, the meteor moves on to the semi-finals (though I'm not sure how, considering that in order to defeat the Lollipop Guild it had to destroy itself). At least this proved to be rich commentary-wise.
Featured commentary:
Haven't we all, at some point or another in our lives, crushed a child with a boulder? How did that turn out? If your experiences are anything like mine, it worked out great for the boulder, and not so well for the child.

A midget is basically a child, only older.

A meteor is basically a boulder, only older. Oh, and lots bigger.

So, unless the whole "older" factor comes into play in a way I can't imagine, we're once again looking at crushed little guts.
-
jiminwindsor
Honourable mentions:
jameel
,
tsed
,
ecchs
,
catnik
vs
Patrick Stewart
vs
Joan Rivers
(comedian, actress, talk show host, businesswoman, and affront to nature)
Today, competition front-runner Stewart is pitted against the Hollywood Elite Four pick, Joan Rivers. Can get past her to make it into the semi-finals? VOTE NOW!
Winner:
Patrick Stewart
(17 votes)
over
Joan Rivers
(3 votes)
Once again, as anyone probably could have predicted, Patrick Stewart takes an easy victory and moves on to the Who's Da Boss semi-finals next week.
Featured commentary:
If I voted for Joan I think I might have to find a way to make hell exist in the physical world and then exile myself thither until I died a soul-crushing death.

Stewart ftw.
-
prudentior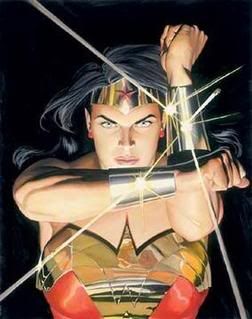 vs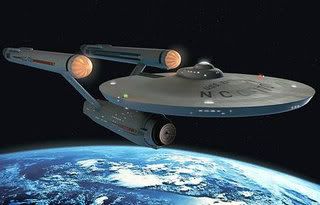 Wonder Woman
vs
every Starship Enterprise working as a team
(
Star Trek
fans, rejoice; actual picture of all ships not available)
So, the second of the Bracket Finals pits one super-powered woman against what, like six of seven
Star Trek
spaceships? I'm not exactly sure how this fight would even happen, but that's what your imaginations are for, so VOTE NOW!
Winner:
Wonder Woman
(12 votes)
over
every Starship Enterprise working as a team
(10 votes)
Despite Wonder Woman's opening lead, this ended up being a rather close race. The Enterprises managed to drum up significant support near the end, but they just couldn't quite catch up to Wonder Woman, and so she moves on to the Boss semi-finals.
Featured commentary:
Imagine if you will, Wonder Woman is walking, or flying or whatever the shit she does across the city, when suddenly a giant fucking starship SLAMS down on top of her, the heat and impact effectively destroying the city.

If, by some miracle (and I mean this is like a goddamn meteor, remember) she can walk away from that, another GIANT FUCKING STARSHIP slams down on top of her, creating a second crater where the first one was.

Just in case any piece of her living tissue isn't immediately vaporized in this devastating impact, ANOTHER MASSIVE FUCKING STARSHIP slams down on top of her.

This continues MANY times.

If she survives, I think it is safe to say that she is or should be our new God.
-
outragedkodiak
vs
Pierre Trudeau
vs
The Internet
(our global computer network, providing nerds with entertainment and porn since 1988)
Today we see the Current Events/Cultural Icons champion Pierre Elliot Trudeau matched against the most revolutionary piece of information technology since the telephone: the first or our Elite Four, the Internet (or as I like to refer to it, the Innertubes). Who will win in this no-holds-barred grudge-match? VOTE NOW!
Winner:
The Internet
(14 votes)
over
Pierre Trudeau
(7 votes)
The first of the Elite Four takes the first of the Bracket finals and moves on to the Boss Semi-Finals next week. Does the Internet have it in it to achieve Boss-dome? An Elite Four has won Boss before, and the Internet is a pretty tough cookie...
Featured commentary:
The future versus the past.

The possibility of the collective knowledge and labor of humanity working without boundaries versus a Canadian leader of modest accomplishment.

Arguably the greatest of all human accomplishments versus somebody who had some, albeit serious, obstacles to overcome in his term.

If Trudeau wins, I'll shoot this kitten. -
outragedkodiak
Four fights will take place next week (starting Monday): the Bracket Finals. The winners of this week's battles will be pitted against the mysterious Elite Four (now, keep in mind that these Elites have been chosen not by your humble moderator, but by your fellow Who's Da Boss participants, so it you like 'em, give your peers credit, and if you don't... well, don't complain to me). Also keep in mind that this year each of the top Featured Commentators gave me four possible picks, so even they don't know who the final Elite Four will be.

The battles will go as follows:

Pierre Trudeau vs The Current Events/Cultural Icons Elite Four Pick (how the hell did that happen, anyway?)

Wonder Woman vs The Science Fiction/Fantasy Elite Four Pick

Patrick Stewart vs The Hollywood/The Music Industry Elite Four Pick

The Lollipop Guild vs the Rando Elite Four Pick

Have a good weekend, and we'll see you on Monday!
vs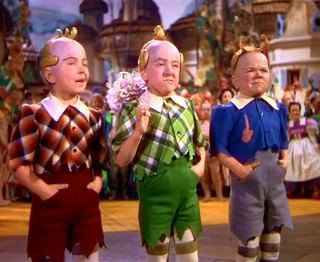 Pie
vs
The Lollipop Guild
Without being animate, Pie has managed to defeat its primary baked-good rival, a highly-successful mob boss, a sexually-suggestive fashion faux pass, and a group of ravenous monsters. On the other hand, the Lollipop Guild have defeated seven short communists, a Belgian journalist, a race of failed bears, and a virulent STI. Which is facing the Elite Four in the bracket finals? VOTE NOW!
Winner:
The Lollipop Guild
(8 votes)
over
Pie
(7 votes)
A very close (if seemingly unpopular) race sees the final victory of the Lollipop Guild, the original shutout kings, over the awesomeness that is pie. We'll see how they fair against the Elite Four pick for the Rando bracket next week.
Featured commentary:
My petard! I've been hoisted by it! Just as I savored my eternal nemesis's quandry, now I am confronted by a choice between the sugary mafia and the food of the gods! Woe is me!

Oh, who am I trying to fool. I loved pie before I even knew what a lollipop was, let alone a Lollipop Guild. Pie remains eternal. In the end times, there will be pie. In the grim future of Warhammer 40K, there is only pie.
-
jameel
Wow, I missed three of the four super-fights. Oh, well, saved me from having to vote against the Doctor.

This is a tough fight. However, I would note that the Lollipop Guild is not up against "a pie". It is up against Pie.

As it happens, the war between the Guild and Pie has raged for centuries. The Guild began its campaigns by trying to undermine our love for flaky pastry and spread the sales of their confectionery treats. The spread of such holidays as Valentine's Day and Halloween are a direct result of this campaign, resulting in the marginalization of many occult horrors and a dead saint in favour of lollipops and other sugary delights.

Pie's counter-attack was to assert its patriotism. After all, you can be as American as apple pie, but not as American as lollipops. Enshrining itself in American culture, it gathered massive magical energy, becoming like unto a tiny god. Then, it crafted a tornado to launch Dorothy into Oz, destabilizing the government and ultimately leading to the outlawing of magic by the queen Ozma (no, really, read the books). The Lollipop Guild, relying on magic to further their mafioso plots, was required to fall back on brute force - a disasterous drawback. Without their usual tricks, they were soon rounded up by Homeland Security for their threats against a major patriotic symbol.

Pie wins!
-
ecchs
vs
Patrick Stewart
vs
Edward James Olmos
I know which way this fight is going, and it breaks my heart. Regardless, which of these two Hollywood heavyweights will face the Elite Four member for Hollywood/The Music Industry? VOTE NOW!
Winner:
Patrick Stewart
(12 votes)
over
Edward James Olmos
(11 votes)
Patrick Stewart only just manages to defeat his bitter rival Edward James Olmos in the semifinal battle. This has proven to be his toughest opponent; we'll see how the favorite for Boss fares against the Elite Four.
Featured commentary:
Look at Olmos. Look at him. That man is hard as nails. Stewart's in shape, it's true, but Olmos looks like he grabbed life by the scruff of its neck, slapped it around some, rode it for all it was worth, and came out of it more powerful than we can possibly imagine.

Olmos, bitches. Olmos.
-
jameel