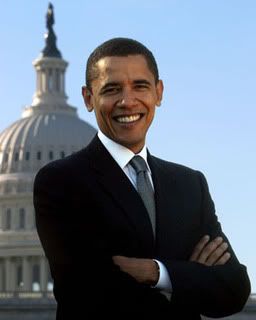 vs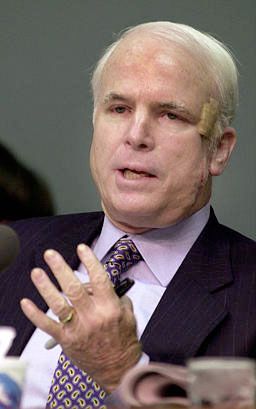 Barack Obama
(Democratic presidential candidate) vs
John McCain
(Republican presidential candidate)
In honour of our Southern neighbour's general election, I present a special bonus fight between two previous candidates for Boss: John McCain, maverick of the Republican party (is that even true?) vs Barrack Obama, suspected socialist (what?). VOTE NOW!
Winner:
Barack Obama
(338 electoral college votes)
over
John McCain
(163 electoral college votes)
Damn right, America. You've been fucking up for so long, it's nearly a miracle to the rest of the world that you finally made the right choice. But yesterday, history was made, and hope was given once again to hundreds of millions of progressive people around the world. And today, Barrack Obama has beaten John McCain (aka The Mummy) to a bloody pulp in the Who's Da Boss arena.
We here at Who's Da Boss salute the 44th President of the United States, and all of you who ushered him into office.
Featured commentary:
"
OBAMA FTW!" -
cheesegimp
Today's Match-Up: Obama vs McCain